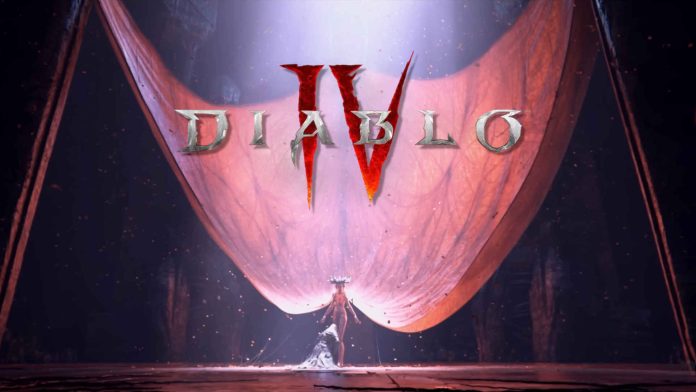 Fans von Diablo 4 können sich in den nächsten Tagen wieder über den sogenannten Segen der Mutter freuen. Dabei erhalten alle Spieler deutlich mehr XP und Gold als gewöhnlich.
Die Blizzcon 2023 schenkte uns die Ankündigung von Vessel of Hatred, dem ersten geplanten DLC zu Diablo 4, das 2024 erscheinen soll. Und schon zwei Wochen später ist man bei Blizzard anscheinend schon wieder in Spendierlaune.
Mehr XP und Gold für alle
Denn pünktlich zu Thanksgiving und dem Black Friday verteilt Blizzard Geschenke an alle Helden von Sanktuario. Vom 20. November um 19:00 Uhr bis zum 27. November um 19:00 Uhr erhalten alle Spieler 35 % mehr Erfahrung und Gold. Der Bonus gilt dabei für die seasonal und eternal Realms und auf allen Weltstufen. Außerdem könnt Ihr den Boost mit den Effekten von Elixieren und der Urne der Erfahrung kombinieren, um noch mehr herauszuholen.
Der Segen der Mutter fällt zusammen mit dem Black Friday Sale auf Battle.net, Blizzards hauseigener Spieleplattform. Dort bekommt Ihr momentan neben einem Angebot zu Call of Duty: Modern Warfare auch einen Rabatt von 40 % auf alle drei Editionen von Diablo 4. Besonders wenn Ihr bisher also noch gezögert habt, den Weg nach Sanktuario anzutreten, könnten sich diese beiden Promotions für Euch lohnen.
Neuer Endgame-Content
So könnt Ihr etwa in deutlich kürzerer Zeit Eure Charaktere leveln, Euch durch den Battle Pass kämpfen oder die aktuelle Season of Blood abschließen. Ab dem 5. Dezember startet dann außerdem noch das spezielle Endgame-Event Zir's Schlachthaus. Das dürft Ihr aber nur spielen, wenn Ihr sowohl Level 100 erreicht als auch Duriel besiegt habt. Und das dürfte beides einige Zeit in Anspruch nehmen. Doch der Aufwand soll sich lohnen. Das Event hält für alle, die die Prüfung meistern, eine besondere Paragonglyphe als Belohnung bereit.
Wenn Ihr also gerade mit all Euren Spielen durch seid oder auf eine günstige Gelegenheit gewartet habt, um in die düstere Welt Diablo 4 einzusteigen, dann liefern der Segen der Mutter und der aktuelle Sale eine durchaus attraktive Gelegenheit.