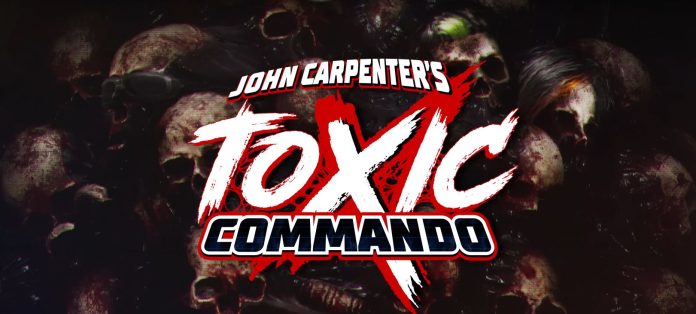 Was passiert, wenn man Vibes von klassischen Kumpels-Filmabenden, geladenem Coop-Geballer und das geschickte Händchen von Horror-Regisseur John Carpenter in einem Videospiel widerspiegelt? Richtig! Ein Actionfeuerwerk vom Feinsten. Zumindest sieht der Reveal Trailer von John Carpenter's Toxic Commando schwer danach aus. Dabei vereinen die Entwickler von Saber Interactive einen packenden Endzeit First Person Shooter mit Horden an Gegnern wie es bei Days Gone der Fall war. Aber auch mit mutierten Monstrositäten bekommen es die Spieler zu tun. Und das nicht zu knapp, wie man im Trailer unschwer erkennnen kann.
John Carpenter's Toxic Commando kann mit bis zu vier Spielern gespielt werden, wobei jeder Charaktertyp über eigene Fähigkeiten, Fertigkeiten und Waffen verfügt. Es können Monster sowohl zu Fuß bekämpft werden, oder man schnappt sich mit seiner Truppe ein Fahrzeug und pflügt einfach durch sie hindurch.
In einem Statement zum apokalyptischen Feuerwerk verriet der Meister des Horrors höchst selbst:
"It's exciting to be collaborating on a new video game with Focus and Saber." Weiter schwärmte John Carpenter: "Look, I really like shooting zombies. They keep telling me that they're called 'the infected'. Please. They're ghouls, dude. They blow up real good and there are a ton of them. People are going to love this game."
Ein genaues Releasedatum wurde bisher noch nicht festgesetzt. Im Reveal Trailer wird am Schluss allerdings verraten, dass John Carpenter's Toxic Commando erst 2024 erscheinen und für Playstation, Xbox und PC erhältlich sein wird.
Weitere Infos erhaltet ihr auf der offiziellen Homepage von Publisher Focus Entertainment
Noch mehr News über aktuelle Spielereleases findet ihr natürlich bei uns auf Game2gether!