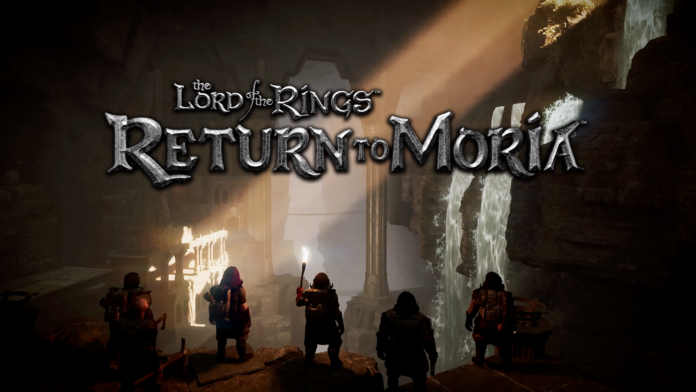 Fans des Herr der Ringe Universums dürfen sich auf ein neues Spiel freuen. Lord of the Rings: Return to Moria wurde beim Summer Game Fest 2023 angekündigt. Und ein erster Trailer mit ein paar Szenen Gameplay wurde auch gleich geliefert!
Nach dem verkorksten Release von Der Herr der Ringe: Gollum mit einem Metascore von 39 dürfen Fans des Tokien-Universums aufatmen. Lord of the Ringe: Return to Moria geht bereits in wenigen Monaten an den Start und könnte für einen versöhnbaren Jahresabschluss sorgen.
Im späten Herbst diesen Jahres wird Lord of the Rings: Return to Moria für PC, Playstation 5 und Xbox Series S/X veröffentlicht. Ganz dem Namen nach schlüpfen wir in die Rolle des Zwergen Volkes und planen die Rückeroberung der Minen von Moria. Das Gameplay soll ein Mix aus Survival und Crafting sein. Die prozedurale Spielwelt lässt viele Freiheiten und Überraschungen zu, die ihr online mit eigens kreierten Zwergen erforschen dürft.
Viel mehr wissen wir derzeit noch nicht über das Zwergenspiel. Sofern sich die Macher jedoch einigermaßen an den üblichen Vorlagen orientieren, dann dürften Gefahren wie etwa Durins Fluch und diverse Orks auf uns warten. Wir können ebenfalls davon ausgehen, dass die einzelnen Zwerge eine Art Talentbaum besitzen, der individuelle Skills und Perks zulassen wird.
Die Ankündigung lässt zum jetzigen Zeitpunkt vermuten, dass nur noch die aktuellen Spielsysteme unterstützt werden. Last-Gen spielt also keine Rolle mehr und die Nintendo Switch wurde ebenfalls (noch) mit keinem Wort erwähnt. Wir sind gespannt, wie uns die Entwicklerteams von Free Range Games und North Beach Games in den kommenden Wochen mit neuen Infos versorgen!
→ weitere News aus dem Herr der Ringe Universum (Klick)