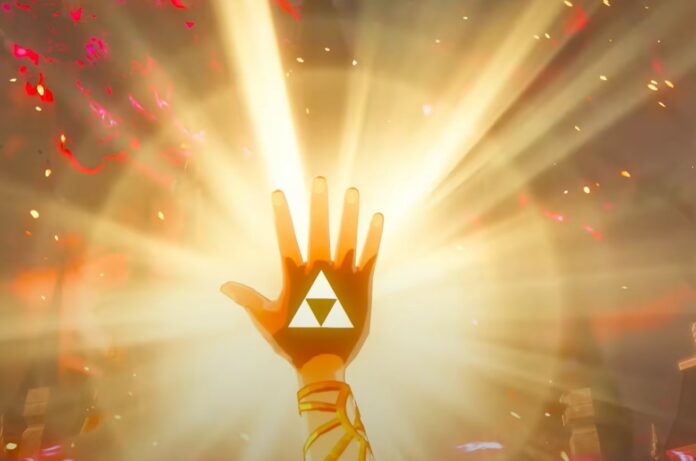 Eigentlich kann man schon gar nicht mehr von Hype reden, da die Pannen und die vielen Leaker bereits viel Luft aus der Geschichte gelassen haben. Nintendo selbst versteht es aber, die wenigen Tage bis zum Release für alle Fans spannend zu halten. Der kürzlich auf für Snapchat veröffentlichte The Legend of Zelda: Tears of the Kingdom Countdown zählt für Euch kontinuierlich bis zum Release runter. Wenn Ihr da mitzählen wollt, könnt Ihr Euch den Filter hier runterladen oder den Code einfach abscannen.
Weitere Neuigkeiten gibt es außerdem noch in der Zusammenfassung der Geschichte aus Breath of the Wild. Das hierfür von Nintendo veröffentlichte Video liefert allen Spielern noch einmal die Erinnerungsauffrischung. Neueinsteiger, die erst mit Tears of the Kingdom in die wundervolle Welt von Zelda eintauchen wollen, erhalten damit den notwendigen Kenntnisstand.
Allerdings verrät das Video auch wirklich die komplette Story. Natürlich ist das Video recht kurz gefasst und die komplette Story ist durchaus komplexer, allerdings bekommen alle, die Breath of the Wild noch nicht gespielt haben, hiermit den totalen Spoiler.
Wem das egal ist und natürlich alle, die das Ende schon kennen, sollten sich die sehenswerte Zusammenfassung nicht entgehen lassen!
The Legend of Zelda: Tears of the Kingdom erscheint am 12. Mai 2023 exklusiv auf Nintendo Switch.
Quelle: Nintendo