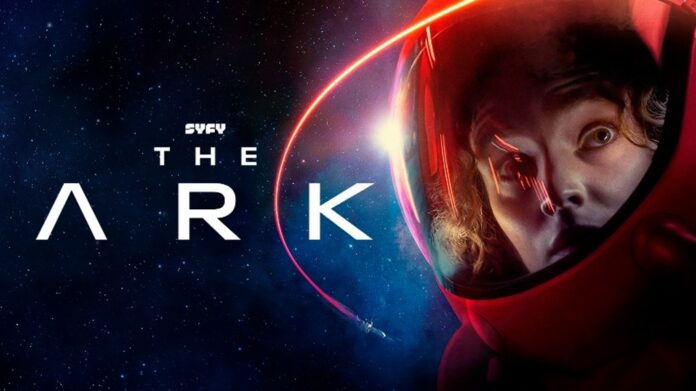 Am 22. Juni 2023 zeigt der Pay-TV-Sender SYFY die neue Weltraum-Serie The Ark. Das galaktische Abenteuer ist aus der Feder der Stargate und Independence Day Machern.
Über The Ark
Die von Dean Devlin geschriebene Weltraum-Serie spielt 100 Jahre in der Zukunft. In einer Zeit, als Missionen starteten zur Besiedlung von anderen Planeten, um das Überleben der Menschheit zu sichern. Ark One, ein Raumschiff, das auf der Suche nach einem neuen gastfreundlichen Planeten für die Menschheit ist, erleidet eine unerwartete Katastrophe. Diese verursacht einen massiven Verlust an Menschenleben. Mehr als ein Jahr vor dem Erreichen des Zielplaneten, ohne lebenserhaltende Vorräte und ohne Führung muss die verbleibende Besatzung über sich hinaus wachsen und sich zusammenschließen, um auf Kurs zu bleiben und zu überleben.
Zum Cast gehören unter anderen: Christie Burke, Richard Fleeshman, Reece Ritchie, Stacey Read und Ryan Adams.
Dean Devlin (Independence Day und Stargate) und Jonathan Glassner (Stargate SG-1) sind Co-Showrunner und ausführende Produzenten neben Marc Roskin und Rachel Olschan-Wilson von Electric Entertainment. Jonathan English von Balkanic Media und Steve Lee fungieren als Produzenten.
> The Office, aber in draußen.
Die zwölf Folgen der deutschen TV-Premiere sind ab dem 22. Juni immer donnerstags um 20:15 Uhr zu sehen. Alle Folgen sind nach ihrer Ausstrahlung auf Abruf verfügbar.