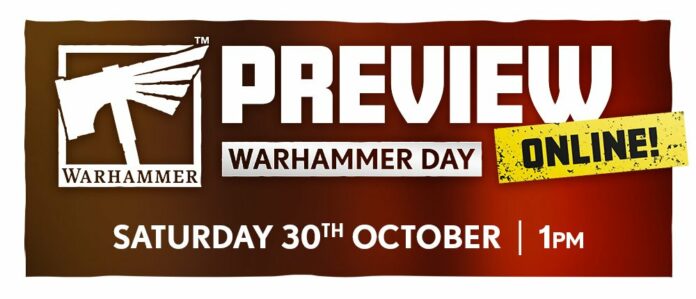 Der Warhammer Day wurde auf Warhammer Community angekündigt. Am 30. Oktober werden viele Neuigkeiten im Bereich Warhammer 40K, Warhammer: Age of Sigmar, Blood Bowl, Warhammer Warcry, Warhammer Underworlds und The Horus Heresy angekündigt.
Es wird massive Enthüllungen für eine ganze Reihe von Spielen geben und wir haben alle Details damit ihr nichts davon verpasst. Zu folgenden Spielen wird am Samstag neues enthüllt.
Und es gibt noch mehr, einschließlich einiger Einblicke in die Zukunft von Warhammer+. Viele Sachen werden auf Twitch live enthüllt. Behaltet dieses Wochenende auch den Games Workshop Webstore im Auge, denn es soll einige Sonderaktionen zum Warhammer Day geben.
> Schaut euch hier die neue Box von Warhammer Underworlds: Harrowdeep an