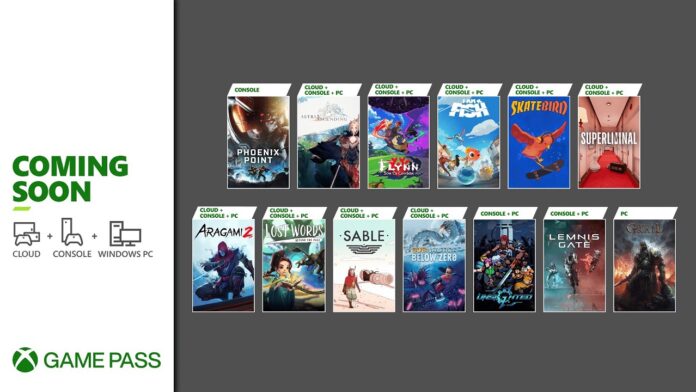 Für Xbox Game Pass September 2021 legt Microsoft zur zweiten Halbzeit noch mal einiges nach. Bei der Anzahl an Spielen ist ein Aufwecken, wenn der September endet, jedenfalls nicht nötig. Davon profitieren wie immer die Xbox Game Pass Ultimate Mitglieder.
Xbox Game Pass September 2021 Konsole
Ab 15. September:
Ab 16. September:
I Am Fish
SkateBird
Superliminal
Ab 17. September:
Ab 23. September:
Lost Words: Beyond the Page
Sable
Subnautica: Below Zero
Ab 28. September:
Ab 30. September:
Astria Ascending
Unsighted
Ab 01. Oktober:
Diese Titel für Konsole verlassen das Angebot am 31. September:
Drake Hollow
Ikenfell
Night in the Woods
Warhammer Vermintide II
Xbox Game Pass Quests
Der September bietet jede Menge neue Game Pass Quests. Absolviert die neuen Aufgaben und sichert euch jede Menge Punkte, die ihr im Microsoft Store gegen attraktive Prämien eintauscht. Werft einfach einen Blick in die Xbox Game Pass-Sektion eurer Konsole, auf PC oder in der Xbox Game Pass Mobile App.
Hier sind einige Quests, die ihr ab sofort absolvieren könnt:
Jetzt verfügbar – Minecraft (75 Punkte): Zerstört 117 Blöcke
Jetzt verfügbar – Black Desert (75 Punkte): Sammelt 5.000 Gifted Sellswords
Ab sofort – State of Decay 2 (75 Punkte): Rekrutiert zwei Überlebende
Ab sofort – Forza Horizon 4 (75 Punkte): Sammelt 5.000 Einfluss
> Weitere Titel aus diesem Monat.
Game Pass Ankündigung zu Aragami 2.
Die Spiele für Windows 10 findet ihr auf der nächsten Seite.